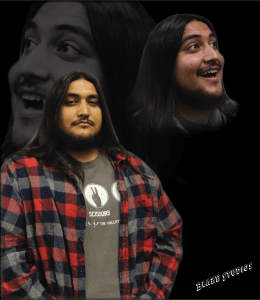 I finally made it on the DJ Page!!! Time to really get to know me! Here. We. Go.
I am a Central Valley kid.  Born in Clovis, raised in Sanger and I live in Fresno now. I have played baseball my entire life, that'll be important in a bit. I graduated from Sanger High School in 2012 and was drafted to play professional baseball… in Mexico. I was drafted in the 2nd Round of the Baseball United La Luna Series H International Tournament League by the Mexico City Mud Hens. I won four of my five starts that summer before blowing out my knee in an on field skit. A bull tossed me in the air, long story.
Since my baseball career was over, I returned home and went to school. I attended Fresno State where I got my Bachelors Degree in Media, Communications and Journalism with an emphasis in Multimedia. Multimedia basically means I dabble in pretty much all types of media: audio, video, photography etc.
After graduating in 2017, I did some modeling. I won the first and only "Best Hair in the Valley" Competition, just edging out Q97.1's Afternoon Drive Host, Danny Salas. That victory caught the attention of the Mugatu Agency. I signed a one-year contract and appeared in Thrasher Magazine and National Geographic's "Human Animals Series."
After going International and enjoying D List Magazine fame I decided to return to my humble Valley roots.  As a kid, I always thought being on the radio was the coolest thing ever. I am truly honored and lucky to be on 105.1 The Blaze and be able to appear under the Shows tab on the website.
That pretty much catches you up to now; the rest is history that has yet to be written.
Hope you enjoy Bring Justus to the Movies and listening to me on those party Friday nights that become Saturday Mornings!