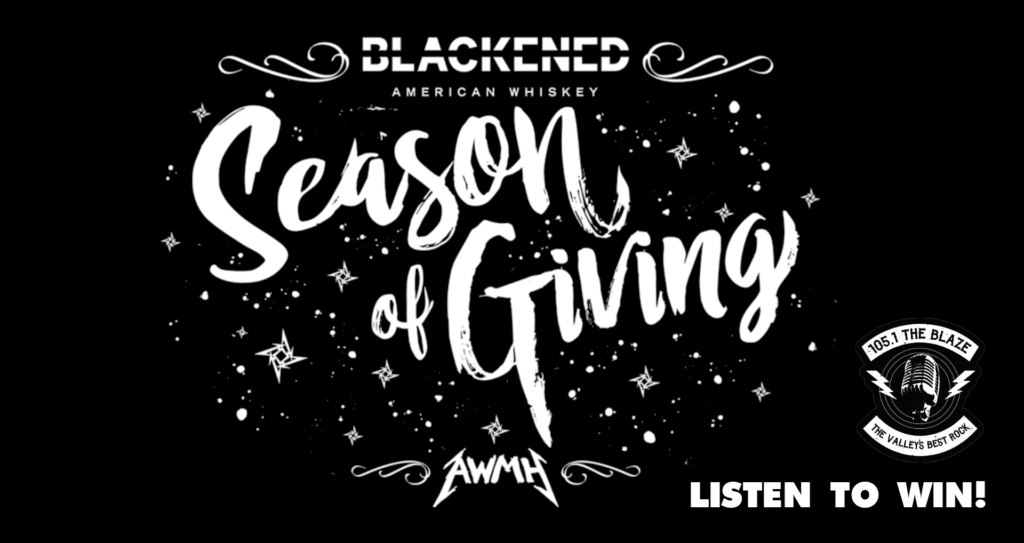 "Blackened" is Metallica"s branded whiskey label. The blend is finished in black brandy casks while being pummeled with the low hertz frequencies of Metallica's music. The proprietary sonic-enhancement process is called BLACK NOISE (TM) and uses the movement of sound waves to extract more flavors from the wood.
Through the end of December, with every purchase of Blackened American Whiskey, Blackened will donate $5 to The All Within My Hands Foundation (AWMH). Blackened Whiskey may be purchased where liquor is sold.
Through December 18th, listen to 105.1 The Blaze for the cue to call to win a Metallica/Blackened Swag Bag. Several bags will be given away with Rash in the Morning and E. Curtis Johnson's poor and pathetic excuse for a radio program from 3 p.m. to 7 p.m. on weekdays. One person, from all the swag bag winners, will be chosen to win a black, Remo drumhead, signed by the members of Metallica.