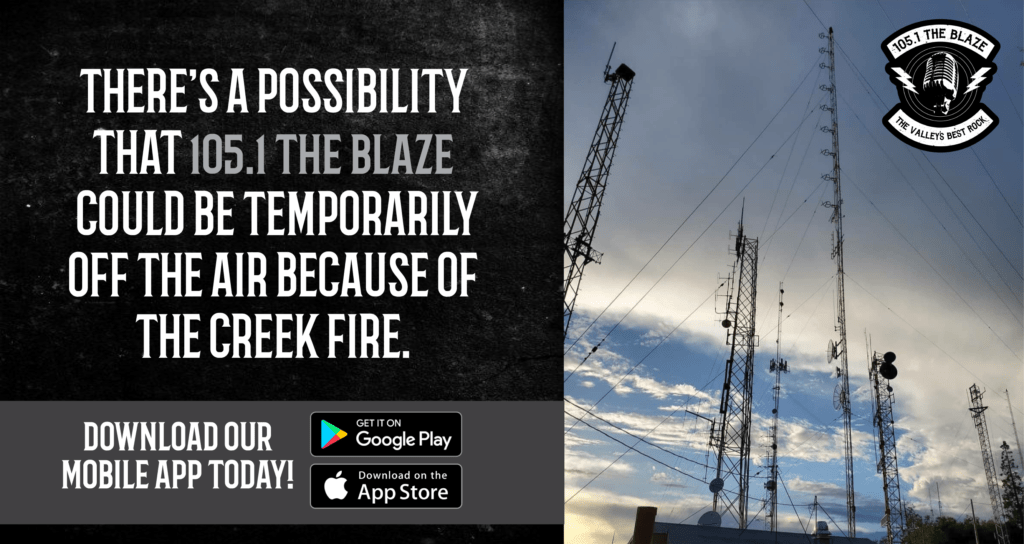 105.1 The Blaze could be temporarily off the air because of the Creek Fire. Our tower is in danger of the fire as it spreads West through Meadow Lakes. If that happens, 105.1 The Blaze is on all the streaming services. You can also stream from this website on the home page. The Blaze APP can also be downloaded from this site.
Click Here to see recent video of the fire at Meadow Lakes
Click below to download our apps!