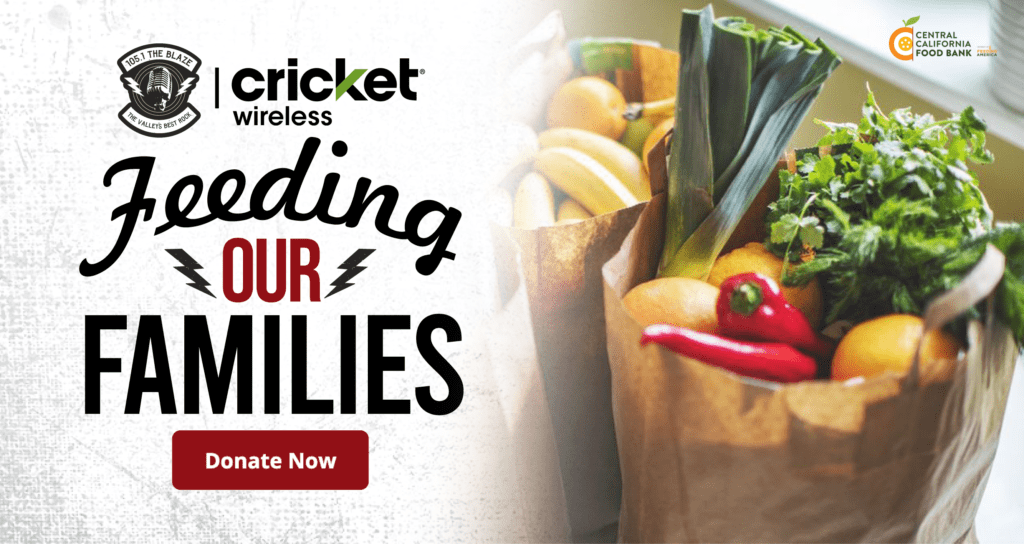 105.1 The Blaze supports Cricket Wireless and it's efforts to relieve the economic suffering caused by the Covid-19 pandemic.
Here are 2 ways you can help. 1 take any canned food item to any Cricket Wireless location. All the food donated will be distributed by the Central California Food Bank. 2 Donate at least $1 but you can donate more if you can, but the Central California Food Bank can stretch that $1 to provide up to seven meals for families and individuals in need.
Click Here to find a Cricket Wireless location near you!
or