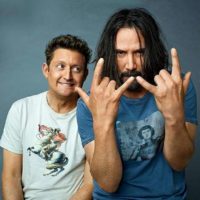 Have you ever wanted to be featured in a film? or just a huge fan of the Bill and Ted Series!? Well here is your chance to be most excellent part of the Bill and Ted 'Face the Music'  The latest installment of the franchise!!!!
All you have to do is record yourself and your team rocking with most excellence!!!
Deadline to Enter is May 20th 2020 Follow the link below!
Find all the details here