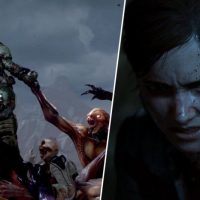 Pennsylvania lawmakers have suggested something called a "sin tax" be introduced to violent video games, or any game rated M by the ESRB, in fact. This proposal would effectively hike up the price of mature video games, with the extra cash going to fund a new board dedicated to prevent school shootings.
The proposal was originally put forward back in 2018 by Republican state representative Chris Quinn, but never got very far. It's now resurfaced with a few minor tweaks, including the 10 percent "sin tax" on top of standard local taxes. Not great news for anyone who already thought games in this day and age were a bit too expensive.
Quinn attributed violent video games as "one factor that may be contributing to the rise in, and intensity of, school violence.", despite the vast number of published studies which have found no link between games and real-life violence.