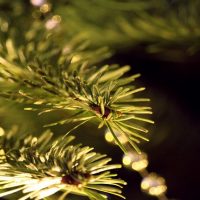 If your Christmas Tree is still up, and it's not artificial, it's probably a fire hazard by now.
Fortunately, Caglia Environmental is giving you a chance to dispose of your Christmas Tree for free this weekend.
Just bring your natural tree to the Cedar Avenue Recycling and Transfer Station (CARTS), 3457 S. Cedar Ave., in Fresno, Jan. 12 from 7 a.m. to 2:30 p.m.
Make sure your tree is free of lights and decorations, and only one tree per vehicle will be accepted for free.
Trees with lights and / or decorations, or artificial trees will be charged as trash.
For more info, call Caglia Environmental at 559-233-1158.