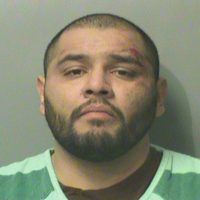 Do I dare say it?!!? Yes I shall,
looks like a run by fruiting has occurred!!!!!
A man in Des Moines, Iowa, was jailed on Monday after police said he assaulted a convenience store clerk with a banana.
Rogelio Tapia, 26, got into a dispute with an unnamed person at a QuikTrip Monday morning, according to local station KCCI-TV.
When a store clerk tried to intervene, witnesses said Tapia chased the clerk around the store, throwing a banana and other items at her, Patch Des Moines reported. The disturbance caused about $1,000 in damage to the store, police said.
Tapia was charged with assault on persons in certain occupations, simple assault, interference with official acts and third-degree criminal mischief. Jail records show he was later released. This was one of 270 incidents police went out to on New Years Eve.
Don't do Drugs Kids….
Full article Here