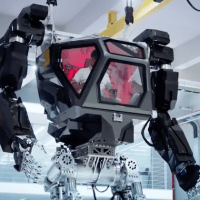 Robots are becoming more common in everyday society.
we are seeing them more and more every day.
These robots have many applications of use.
Security or doing dangerous tasks.
They are even becoming companions.
In the future their may come a time when robots will be commonplace in our homes.