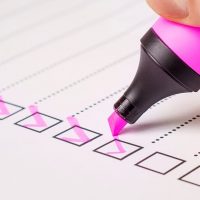 Believe it or not, the average person says they have 15 PERFECT days every year.  Who are all of you people living your best lives like that?  I'm not sure I've had 15 perfect days total, like, ever.
So what IS a perfect day?  A new study asked 2,000 people to break down their idea of one, and then it came up with this formula.  Here are all the elements . . .
Wake up at 8:15 A.M.
The temperature is 74 degrees and you get to spend three hours outside.
You see two friends and spend three hours socializing.
You spend four hours with your family.
You also spend one hour exercising, two hours reading, three hours watching TV, three hours listening to music, and four hours of relaxation.
You spend a total of two hours eating.
And you're in bed at 10:50 P.M.
Now . . . if you add all that up, it comes out to 25 hours of stuff to do, so obviously there's going to be some overlap.  But regardless, it seems like the bar for a perfect day isn't THAT high or hard to achieve.  (SWNS Digital)