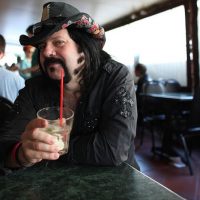 Vinnie Paul, founding member and drummer for Pantera, Damage Plan and Hell Yeah has passed away at 54.
He was one of my favorite drummers.
So powerful and aggressive.
He hit hard and played hard.
I met him twice and he was a very nice guy.
Everybody has always said that he was a good guy and not your typical rock star.
I hope now that he can be with his brother.
Say hi to Dimebag, We love you Vinnie.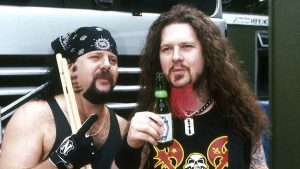 Vinnie and Dimebag