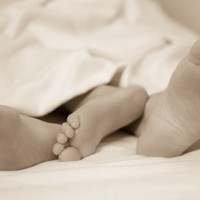 You and your significant other can do every trick in the world to spice up your sex life, but at the end of the day, there's NOTHING that would really spice it up like both of you getting-it-on with a bunch of randos.
According to a new study by the University of Michigan, people who are in non-monogamous relationships . . . like swingers . . . are more satisfied with their sex lives and have better sex than monogamous people.  Shocking, right?
But, there's a tradeoff for all that sweet "strange".
Couples who get-it-on with other people are less satisfied in their relationships . . . so even though they're really happy sexually, the emotional side of their marriages isn't quite getting the job done.
(Uproxx)