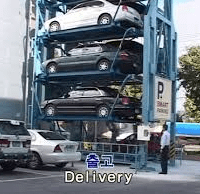 Finding parking when you are going to a concert or some other event can be a pain in the….you know.
These are some solutions to parking problems.
Granted some of these are for the wealthy.
Some of them may work in the future.
This one will keep your car safe and clean.