Baseball Fan. Bacon Aficionado.
Drinker of Beers. Reasonably Tall.
Opinions Expressed Are Mine,
But You Can Read Them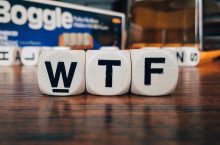 No one likes saying "no."  Except for toddlers, they can't get enough of it.  But the rest of us generally like keeping things nice and ambiguous when someone asks for a favor or tries to make plans.