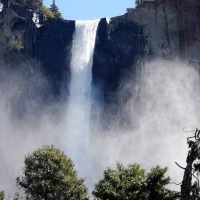 Looking for a job this coming summer? You have until the end of January to apply for some of these rad jobs at Yosemite. They pay between $16 and $22/hr, and let's be honest….you'll be surrounded by the unreal beauty that is Yosemite. Who wouldn't want to work there? Here are some of the positions they need to fill:
Backcountry Rangers
Entrance Station Rangers
Custodians
Forestry Technicians
Utility Systems Operators
Administrative Assistants
Traffic Control Rangers
Wanna take a shot at applying? Find the list of applications at usajobs.gov! More info here.