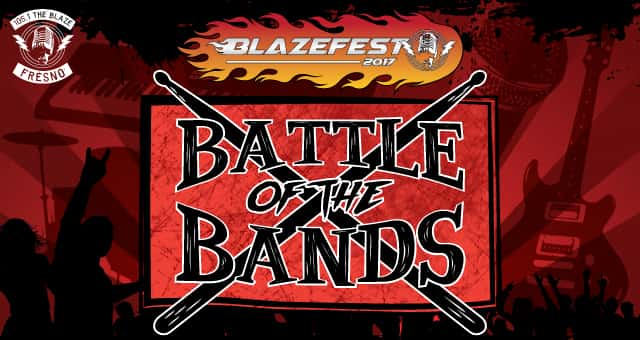 Blazefest 2017 is set for the Paul Paul Theatre at the Big Fresno Fairgrounds, with Shinedown, All That Remains, Sick Puppies, As Lions . . . and YOU!
105-1 The Blaze wants one of the Valley's best bands / artists to open the show at Blazefest . . . in front of several thousand of our closest friends.
Local artists will face off in preliminary rounds of three bands each, with the winners advancing to the finals.
They'll be asked to perform a thirty minute set, including a cover song.
The Battle of the Bands Champion . . . will open the show at Blazefest 2017, plus score a $1000 dollar Peavey gift card from LEGEND MUSIC SOUND STAGE, for some sweet, new gear!
Thanks to all who entered, and good luck to this year's finalists!
PRELIMINARIES:
FINALS:
Thanks to our friends at: